August, 2019 - Washington, DC
Unpainted pebble dash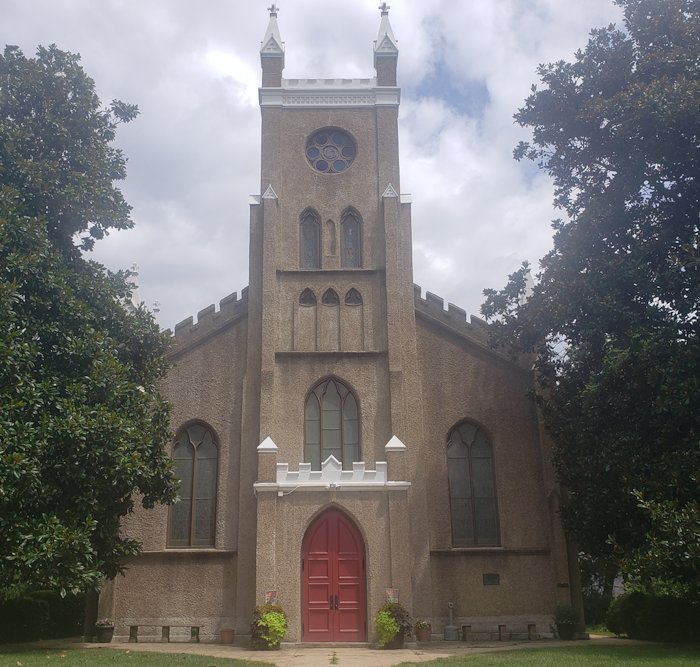 Christ Church in Capitol Hill, washington, DC, is an example of pebble dash that hasn't fallen victim to a paint brush. The stucco was done in the 1890's when the church was remodeled.
There are still a few of these Mohicans around the Washington area that are still amazingly in good shape, showing a rich, earthy, natural color.
I have a theory most of these buildings were done by the same plasterers, around the turn of the century, the last century, that is.