More crummy coping causing catastrophe in Tyson's Corner, Virginia
With big, mobile friendly pictures.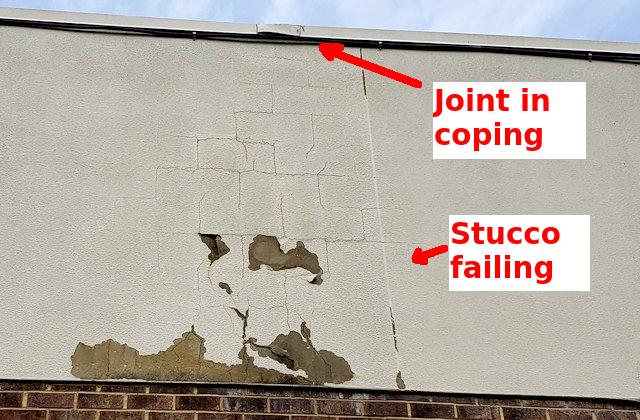 This building has a stucco band around the top with a popcorn type finish. Note how the stucco is failing under joint in the coping. Coping is the three sided flashing on a parapet wall.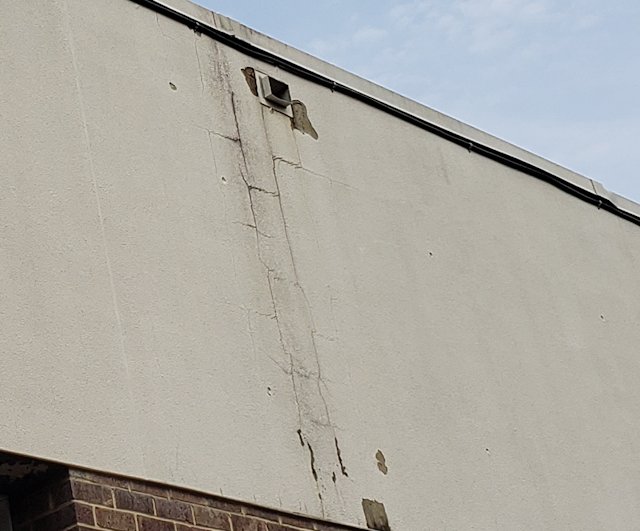 The scupper may be leaking some, but the stucco failure is under the joint in the coping.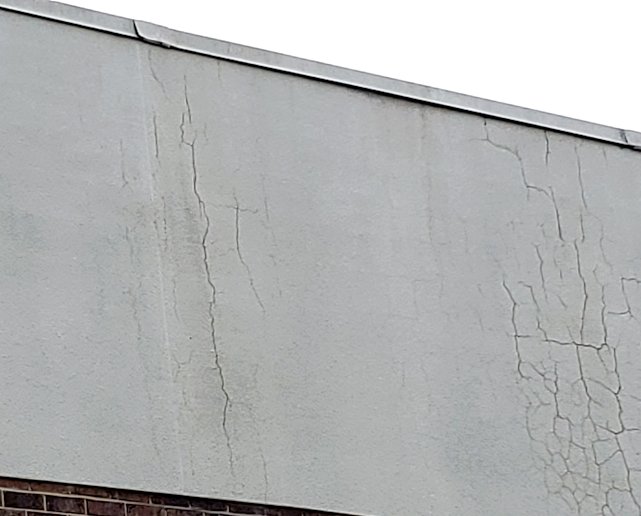 Band aid patches over the peeling areas are EIFS mesh with EIFS mesh and finish. The patches will continue to fail if the coping isn't re-done.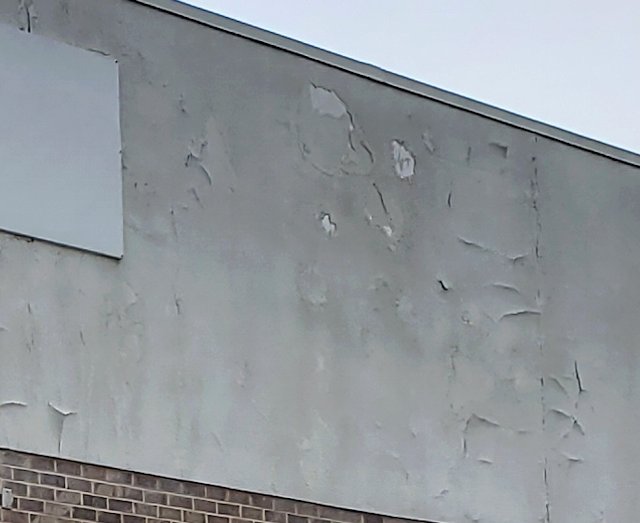 Synthetic stucco band aids.
My involvement with this building is that I received a bid invitation to make repairs from a contractor. The invitation said that the building is EIFS, which it isn't. For some reason, I get contacted a lot for EIFS repairs. The scope of work is to cover the peeling areas with EIFS plastic mesh and EIFS basecoat and EIFS finish coat. Putting EIFS mesh and materials isn't a permanent fix. I kow because we tear a lot of mesh and EIFS finish off of stucco. This method has already failed, and obviously, the poor coping is causing the failure. I would never attempt any repair on a building like this unless they had a competent roofing contractor under contract to replace the coping immediately after repairs to the stucco are made. The contractor told me the owner wasn't interested in replacing the coping. The truth is, the owner may well be interested in replacing the coping if someone showed how the coping was failing.
These band aid patches do more harm than good by trapping water in the building. Without replacing the coping, water will always be deflected into the building, not only deteriorating the stucco, but the block, and the inside.
Shocking !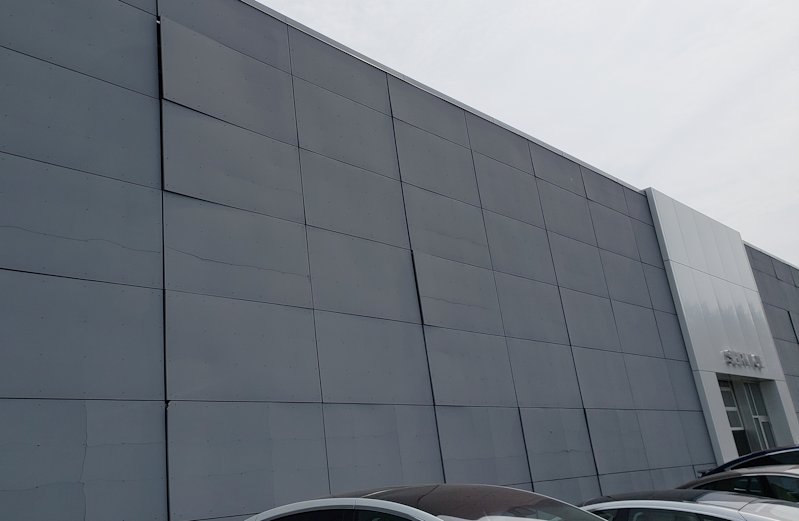 On the subject of building failure is this Tesla dealer next door. These panels coming loose are exterior gypsum board painted gray. These panels are loose and getting ready to fall off. Notice how they park new cars under the wall.
My intention is to point this out to the public so no one ever does this. I don't think the people who designed and built this buiding would think the exterior board would fail. Obviously, the panels can't withstand the wind load.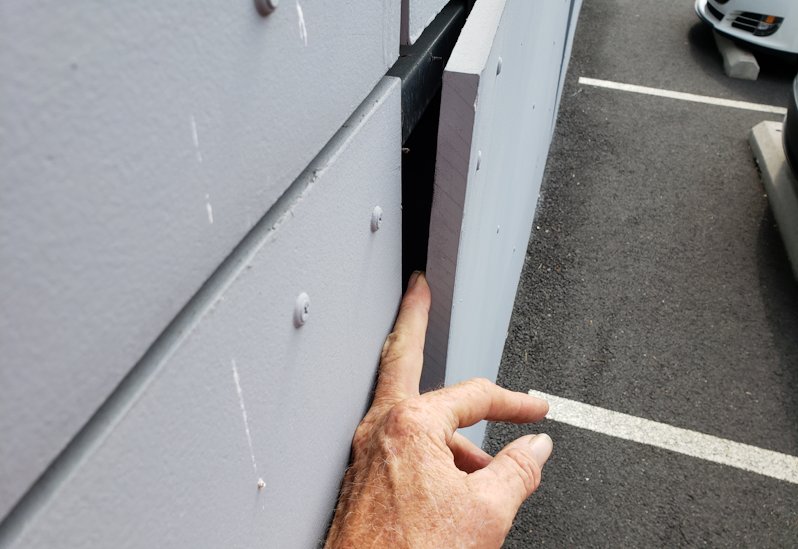 5/8 " sheetrock panels are practically flapping in the breeze. If you read this, please send links to anyone you know. I am trying to warn the public not to do this.