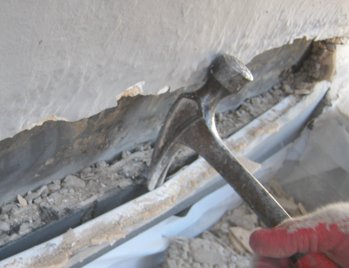 Removing the counter flashing showed why it failed. It didn't go back far enough to cover the stucco. Note a reglet, or groove, was cut into the stucco.
REGLETS DON"T WORK FOR STUCCO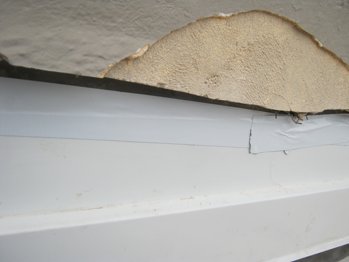 Our new counter flashing is put on and the
top is sealed against the old tarpaper with
tape. They make a sealer for this, also.


Please check out this great site:
Stuccodamage.com




VIDEOS:
Check out my videos.
Click here.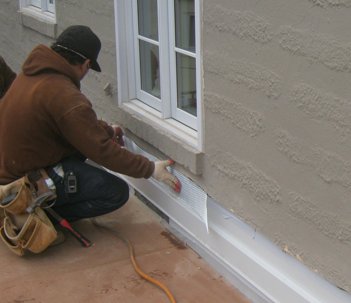 Metal lath is put on over the the flashing
and filled in with mortar.
I have more pictures and details about
this and another project.
Please
click here
or the pictures for more.

MORE LINKS:



Artisan finishes: Don Latimer's great work.
Portland Cement Association

Stucco Manufacturers Association
A resource for 3 coat stucco.